When you have to write long repetitive texts, being able to have templates with predefined texts is very helpful. In this article we will explain how you can use the Texpand application on Android devices that will allow you to create text templates, which you can then use within your Tellfy groups or conversations.
Whether to send a repetitive text that you use on many occasions, send a user a canned answer to any question or query, or for anything else you can think of, this app will surely save you a lot of time and will convert in your great productivity ally when communicating with your group.
We will start by downloading and installing the application. In Google Play, look for the Texpand app or download it from this link:
https://play.google.com/store/apps/details?id=com.isaiasmatewos.texpand&hl=es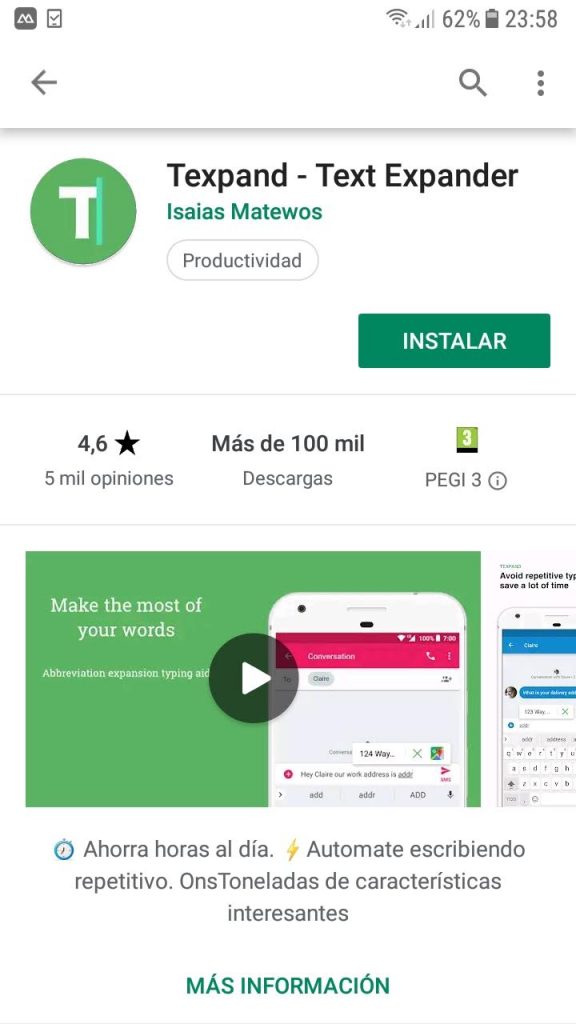 Follow the installation step by step and activate all the permissions you request step by step. You need to give special permissions so that it is always active and you can use the text templates that you define from other applications such as Tellfy, WhatsApp or Telegram.
The first permission that will be requested is Accessibility. To do this, enter the accessibility options of the device, locate the Texpand application and activate the accessibility permission.
The second permission that asks you is to enable the input assistant. Activate it also following the steps indicated.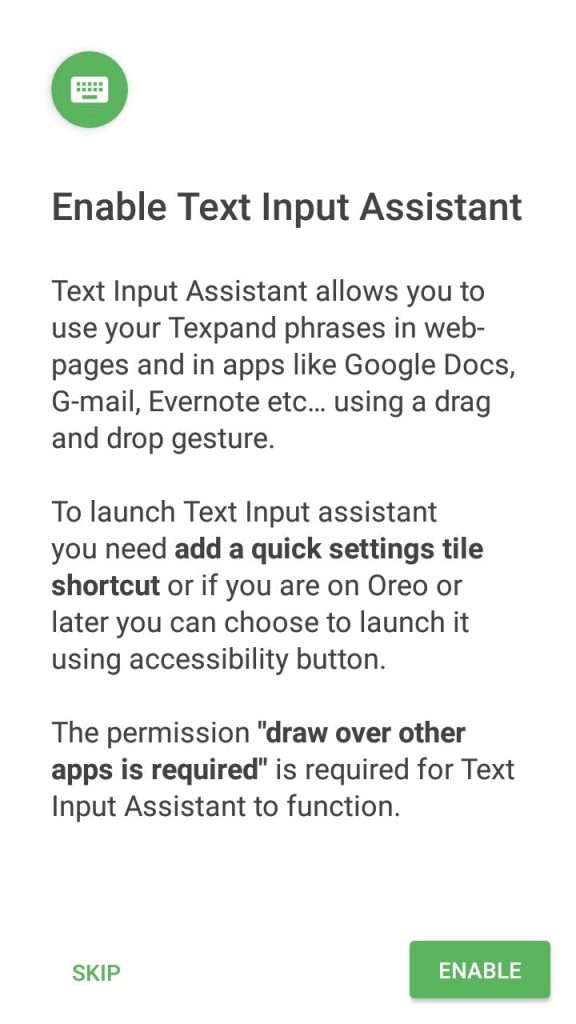 Now we are going to create some text template. To do this, within the application, click on the + button and then select the Phrase option.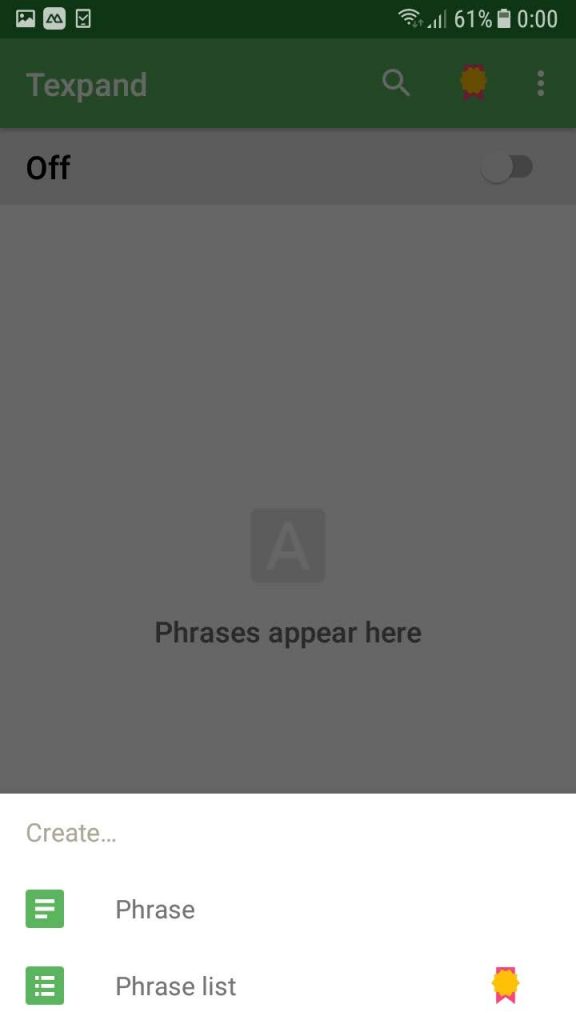 On the screen that appears you just have to put the template text you want and the abbreviation you want to use to "invoke" this template from Tellfy or any other app.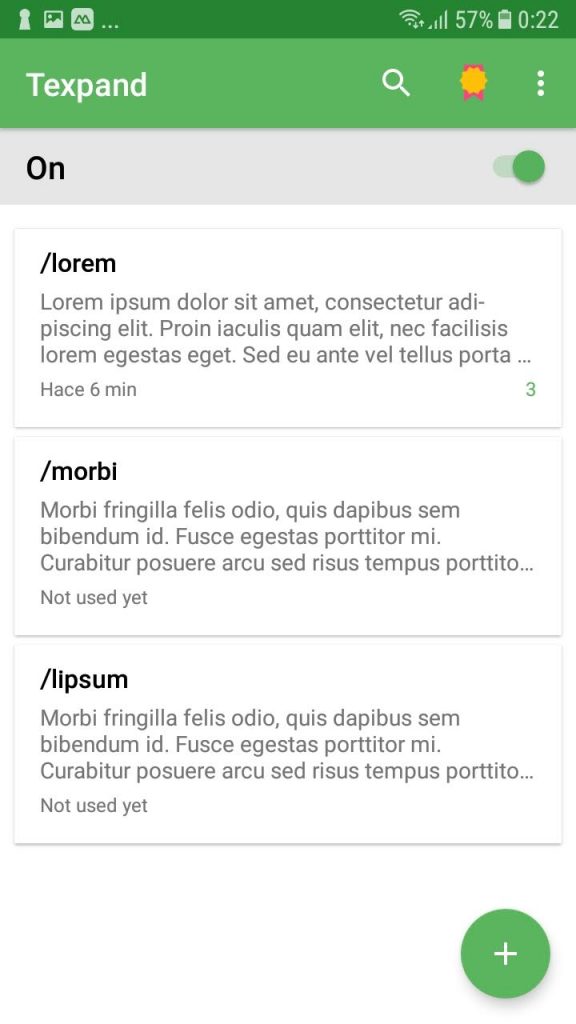 One tip: We like to use the bar / for all the abbreviations you use. So you can have for example the abbreviations /lorem, /lipsum, /morbi, /sit, etc … But you can use any criteria you want to create them, as you like!
Now it is important that you activate the templates that you have created. To do this, press the On / Off button in the upper right of the screen. And we already have it! Now we can use our templates in other applications.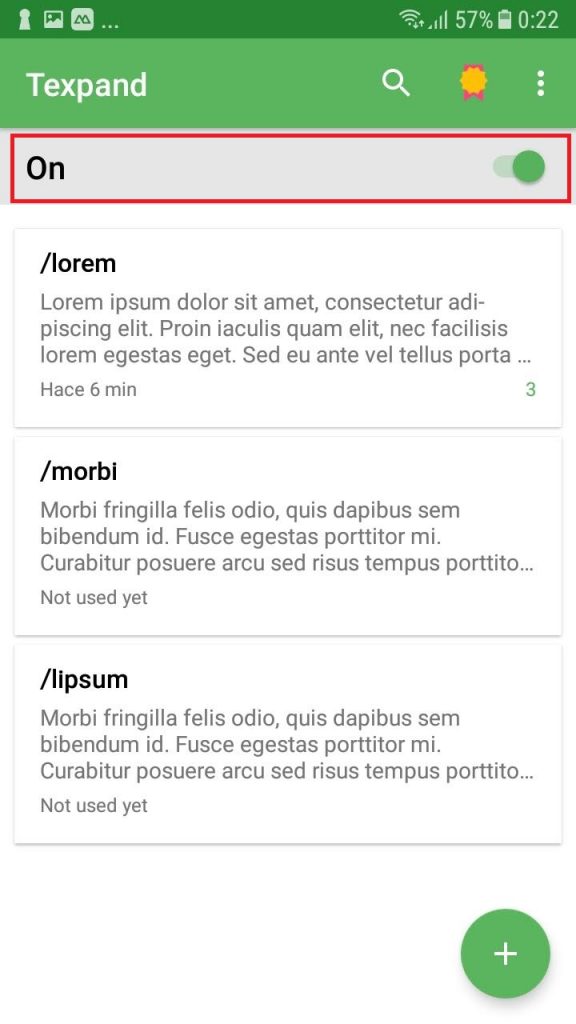 To test it we will go to a Tellfy group and there we will start writing / l. We will see that just by typing this a floating menu appears with the possibility of selecting between the two templates that we have created that start with these characters. And clicking on one of the templates will automatically incorporate the template text.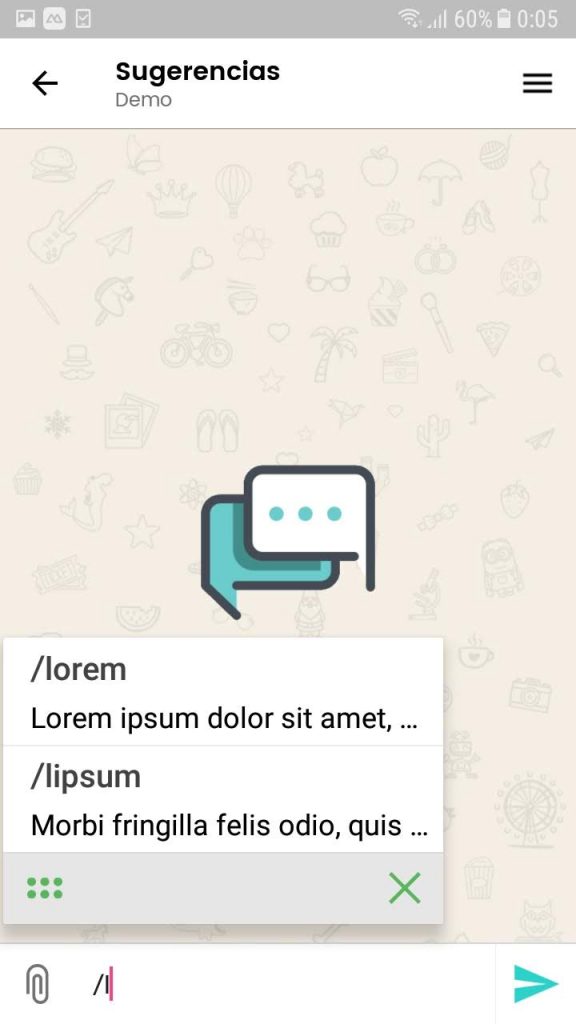 As you can see, this Texpand application is very simple to use and can help us in our day to day to save us a lot of time when sending communications and replies in Tellfy. And you, do you have any other templates application that you use? Do you use any Chrome plugin or iPhone app that does the same as this one? If you know any other that is interesting for us to try, you can tell us from our contact form or by entering tfy.to/tellfy/sugerencias from Tellfy.