Improve the communication of your school
Achieving greater fluidity between the school and families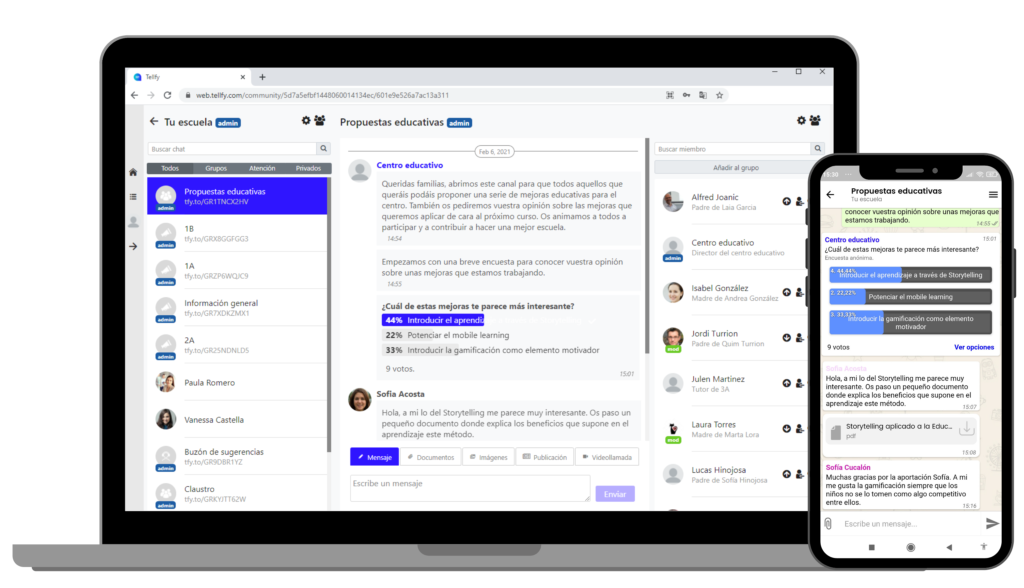 Tellfy is the app to improve the communication of your school with families
Tellfy is the perfect tool to improve the communication of your school with families.
You can send different content such as announcements, news or calls for events, improving the communication of your school with the families of the students.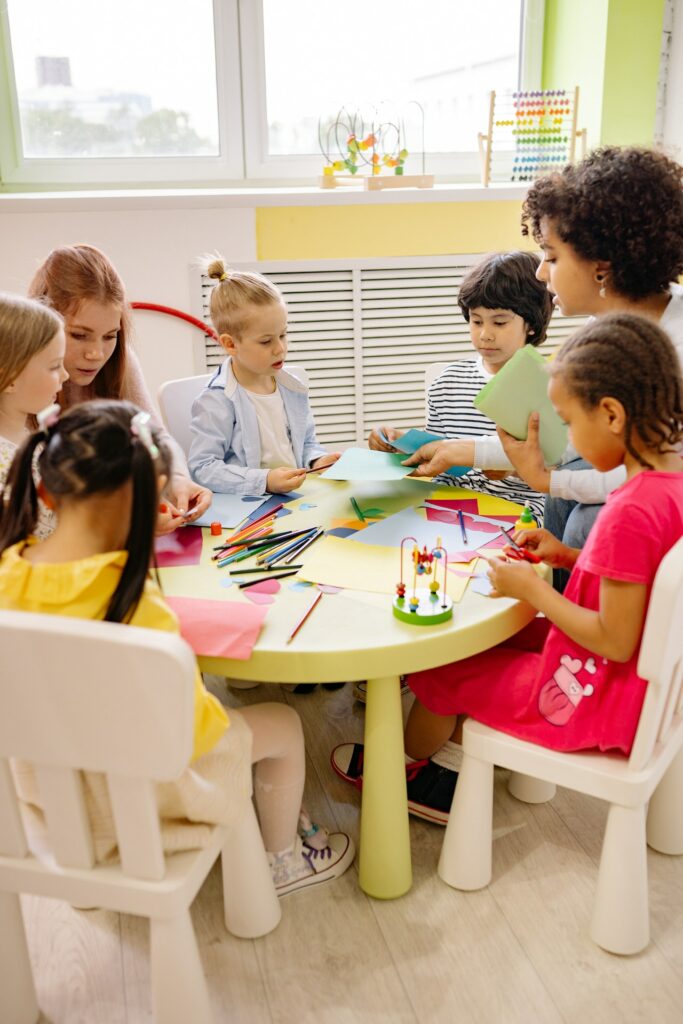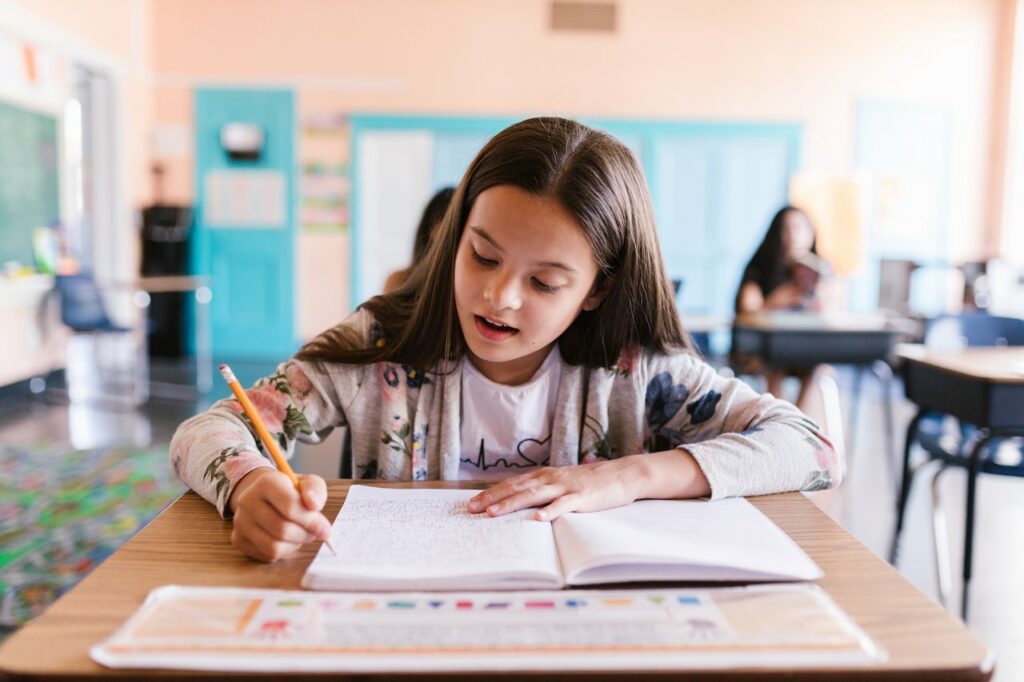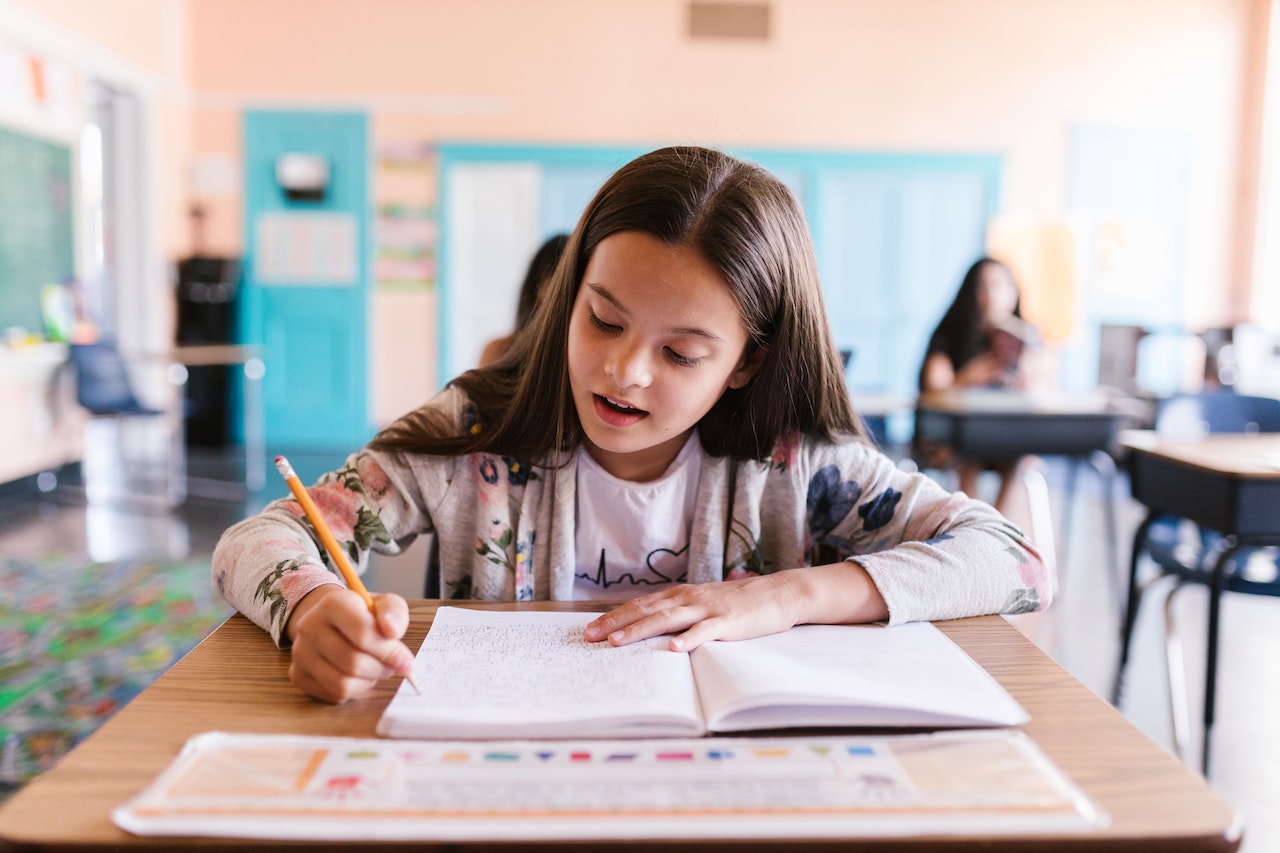 Groups for your school communication centrally managed
One way communication with your class groups
Send unidirectional communications to class groups. Teachers and tutors can send communications to these groups, from their own device or from the web.

Send text, photos, documents, voice memos and much more!

Families cannot answer, but they will receive communications instantly.
Moderated groups with prior access approval
Since the information of the groups may contain sensitive data, it can be established that access to the groups must be previously approved.

Both the center's address and the guardian himself can verify access requests and approve or reject them.
Don't miss any conversation, even if you're late for the group
Upon entering a Tellfy group you will have access to all previously published communications.
Own space for the collection of fees and services
The school may have its own site to manage the collection of fees and services. Users can easily pay by credit card or even by Bizum in an easy and secure way.
It was never so easy to enter the groups
So that families can in groups just share the link or QR group so that only by scanning the image from the app they can connect.

In Tellfy, the mother, father, grandparents or uncles can join the group. There is no restriction on the number of people that can be.

And if you prefer, you can invite your users by email and add them to the groups you want. Once they have created their account with this email, they will have access to your groups.
Privacy comes first. And the second too
We do not share your personal data with other members. Neither the mail, nor the telephone, nor date of birth, nor anything personal.

They can only see the name you have set and your profile picture. And you can change this data whenever you want.

Unlike WhatsApp or Telegram, Tellfy does not know who enters or leaves the groups. You can also set the list of members of a group as private, so that users do not know who is inside.
Manage events with registrations​
You can create events in your groups and set the attendance confirmation until a deadline. In addition, you can limit the number of places available for each event.

You can access the lists of registered people and have a better forecast of the number of attendees you will have in your events.
In addition to the usual contents of text, photos, documents and voice memos, you can create Surveys to poll families about the topics you want.

Get anonymous results in real time and boost the participation of your educational community.
Send unidirectional private messages to families
Tutors can send private messages to families without them being able to respond to communications.

You will know that the family has read the message because you will see the famous double blue check in your communication.

In addition, you can create broadcasts to send the same private message to several families at once.

You can configure which users can send private communications.
Turn your school communication group to one of participation .... and vice versa
When you want people in your group to participate, you can change the group to a participation group so that all people can discuss a specific topic.

Once the subject has been discussed, you can close the group again by converting it into a communication group. And just with a couple of clicks.
Get the reception and reading information of your communications
By accessing any communication from your groups you will be able to know who has arrived and who has read the communication of your school.
Pin your most important communications
You can pin the conversations you want in your groups, so that families can quickly access them and not overlook them.
Send communications from the web centrally
From Tellfy Web (web.tellfy.com) you can access and send communications to your groups.

Drag images or documents to send from your computer or from Google Drive.

From the web you can also manage all your access requests and approve them in bulk.
Get metrics and statistics of your communications
On the analytics website you can access the metrics of your community.

Check how many messages you send per month, the most active users and groups in your community, the busiest time slots or the results of your surveys.
And many other possibilities:
These centers are already using Tellfy
And they enjoy all the advantages that provide them with such a versatile platform in their daily communications.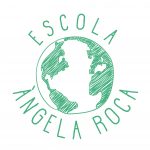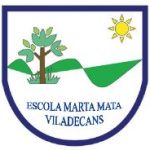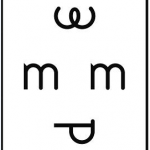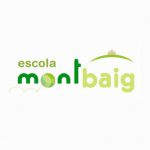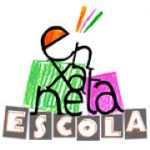 Contact with us to request a Tellfy demo, obtain pricing information, and see how the solution can help improve the communication of your school.