Your communication space with clients, safe and private for professionals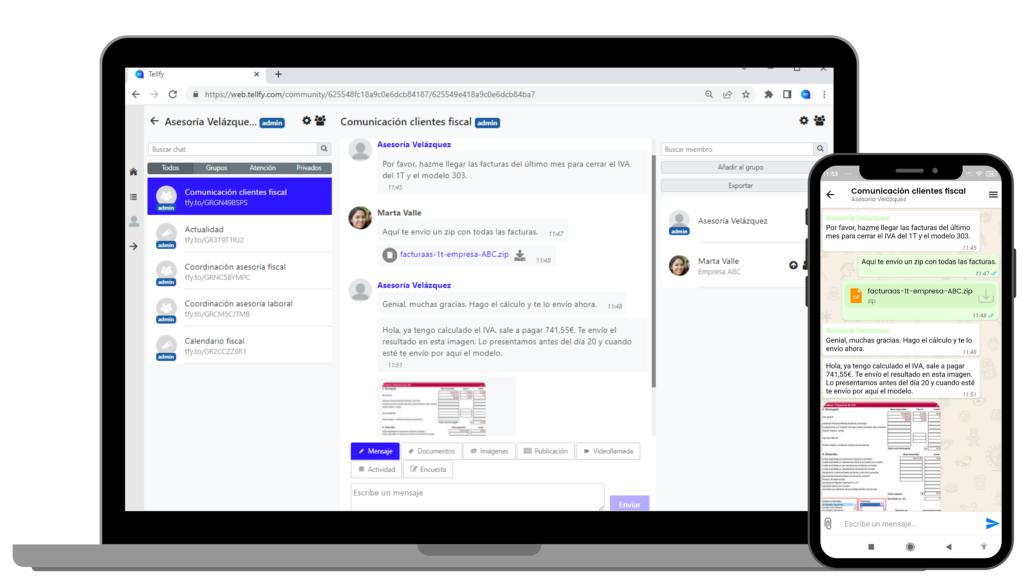 Tellfy is the app for better communication with your clients
Tellfy is the perfect tool for professionals to communicate with their clients. Thanks to its simple interface based on instant messaging, it is easy to use while maintaining privacy and control of communications by the professional.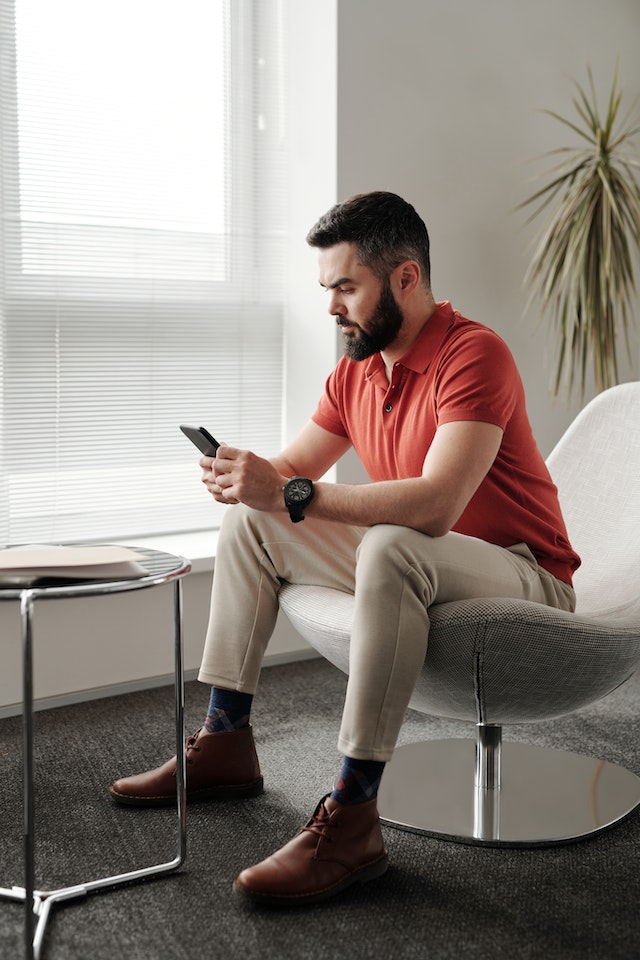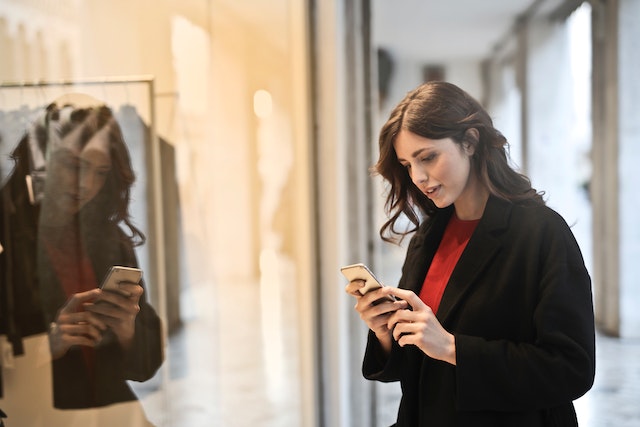 Your private space for instant communication with your clients
Send text messages, pictures, documents, announcements, voice notes, videos or quick surveys in the same communication space.
We preserve the information of your clients and the professionals, not sharing any personal information.
Communications travel in a protected environment and are stored securely on our servers.
Video calls without time limit
You will be able to make video consultations with your client easily, without a time limit and without the need to use any other additional software.
Build customer loyalty with useful information channels
In your community, in addition to having private channels with your customers, you can have channels with information of general interest.

Publish current news, legal news, information on new services here so that all your clients are update with what is happening in your business.
Allow your clients to schedule and pay for their visits online
Tellfy offers the possibility of integrating with a system so that your clients can arrange a visit online according to your availability and make the payment for it in advance through Stripe.

When making the appointment, the space for the visit in Tellfy will be created from where you will be able to maintain the conversation and make the video consultation.
Get metrics and statistics of your communications with your clients
On the analytics website you can access the metrics of your community.

Check how many messages you send per month, the most active users and groups, the busiest time slots or the results of your surveys.
Send communications from the web centrally
From Tellfy Web (web.tellfy.com) you can access and send communications to your groups.

Drag images or documents to send from your computer or from Google Drive.
Contact with us to request a Tellfy demo, obtain pricing information, and see how the solution can help you communicate with your clients.