Instant communication to your citizens and ease of participation in your city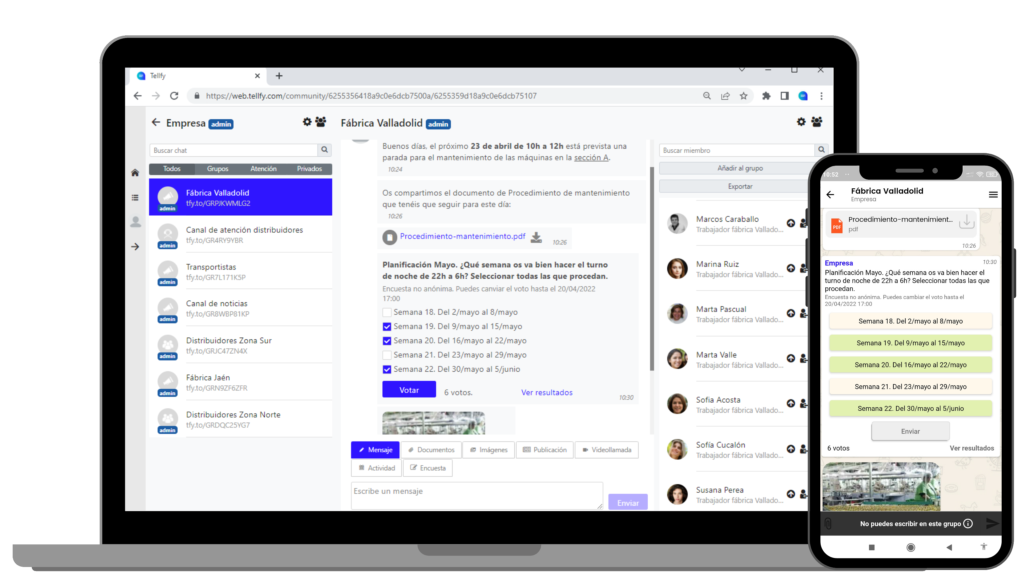 Tellfy is the app for better communication and citizen participation in your city
Tellfy is the tool that helps you to be closer than ever to your citizens. You can send different content such as press releases, news or surveys to the citizens of your city, encouraging their participation.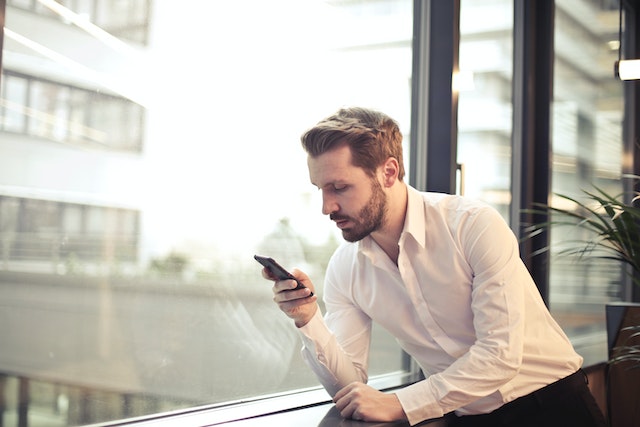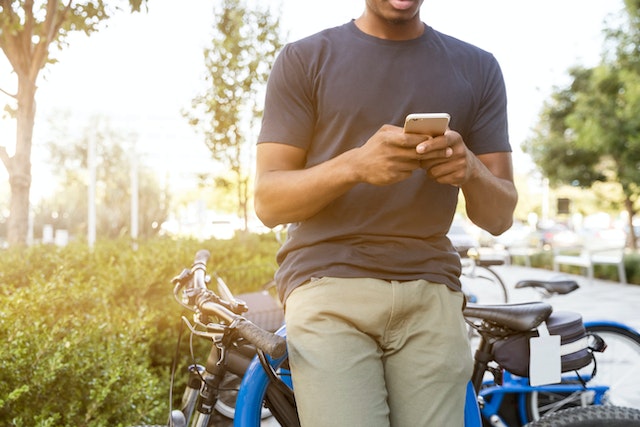 Communication of your city with your citizens
Publish the events and activities of your municipality and manage your registration
You can send the events and cultural agenda of your municipality to keep everyone informed of the various activities that are organized.

In addition, if you want, your citizens can indicate whether or not they will attend the event and you can even limit the number of places available for those activities that have a limited capacity.
Easy communication of incidents on public roads
With Tellfy, your citizens can easily send you incidents of public roads.

From the App itself, with a very simple interface, they can send you the incident and take pictures of what happens.

In addition, if you already have an incident management system, Tellfy can be integrated with it to automatically send you the issues that are reported.
Private and constructive citizen proposals
With Tellfy you can enable a channel for citizens to make their own proposals for improvements in the city.

Unlike Twitter or other social networks where communications are visible to everyone, this communication channel is private between the citizen and the city council, so the proposals tend to be more constructive and collaborative.
Citizen participation groups in debates
Enable groups for citizens to discuss concrete proposals, where each one can present their ideas in a simple and agile way.

The citizen participation platforms are usually very procedural and not very collaborative. They are also web platforms in which the degree of citizen involvement and participation is low.

It is very easy with Tellfy to join a participation group on concrete improvement proposals and discuss with the rest of the neighbors involved. And always maintaining total privacy of personal data.
Surveys and surveys of citizens
In addition to the usual contents of text, photos, documents and voice memos, you can create Surveys or polls to know the opinion of your citizens on a specific topic.

The results you will get are anonymous and in real time, you can take into account the opinion of your municipality for all aspects that require consensus.

In addition, if the people who respond to your survey has allowed the location, you will be able to see the answers in a geolocated way but totally anonymously in your Tellfy analytics.
Your citizens can connect to your groups through various options.

First of all, they can do so through a direct link to the group or through its QR code, so that only by pointing the camera they can connect.

In the community of your municipality you can also search for available groups and you can connect to those public groups directly. Or request access in the groups that are moderated.

By joining a group, the citizen will be able to see everything that has been previously published in it, so that they will be able to find out about everything and no information will be lost important.
The privacy of your citizens is important
We do not share personal data with other members. Neither mail, nor telephone, nor date of birth, nor anything personal.

In the channels you can establish that the list of members is not seen, so citizens will not know who else is in these groups.

Tellfy App does not show who enters and leaves the groups. Or who of your contacts has registered in the application. Unlike WhatsApp or Telegram, privacy is essential for us and for your citizens to feel safe.
Get analytics of your communications
On the analytics website you can access the metrics of your community.

Check how many messages you send per month, the most active users and groups in your community, the busiest time slots or the results of your surveys.
Send communications centrally from the web
From Tellfy Web (web.tellfy.com) you can access and send communications to your groups.

Drag images or documents to send from your computer or from Google Drive.

From the web you can also manage all your access requests and approve them in bulk.
Contact with us to request a Tellfy demo, obtain pricing information, and see how the solution can help with the communication of your city